A custom design with a twist!
A custom collage is always a beautiful option when you want a truly bespoke, totally personalised gift for someone special.  My collage designs include drawings and designs referencing everything from someone's home town to favourite holiday spots, family pets, favourite food and drink or family names. Whether it's for a big birthday, a wedding, anniversary, Christmas or mother's day, my custom art collages have always been a big hit!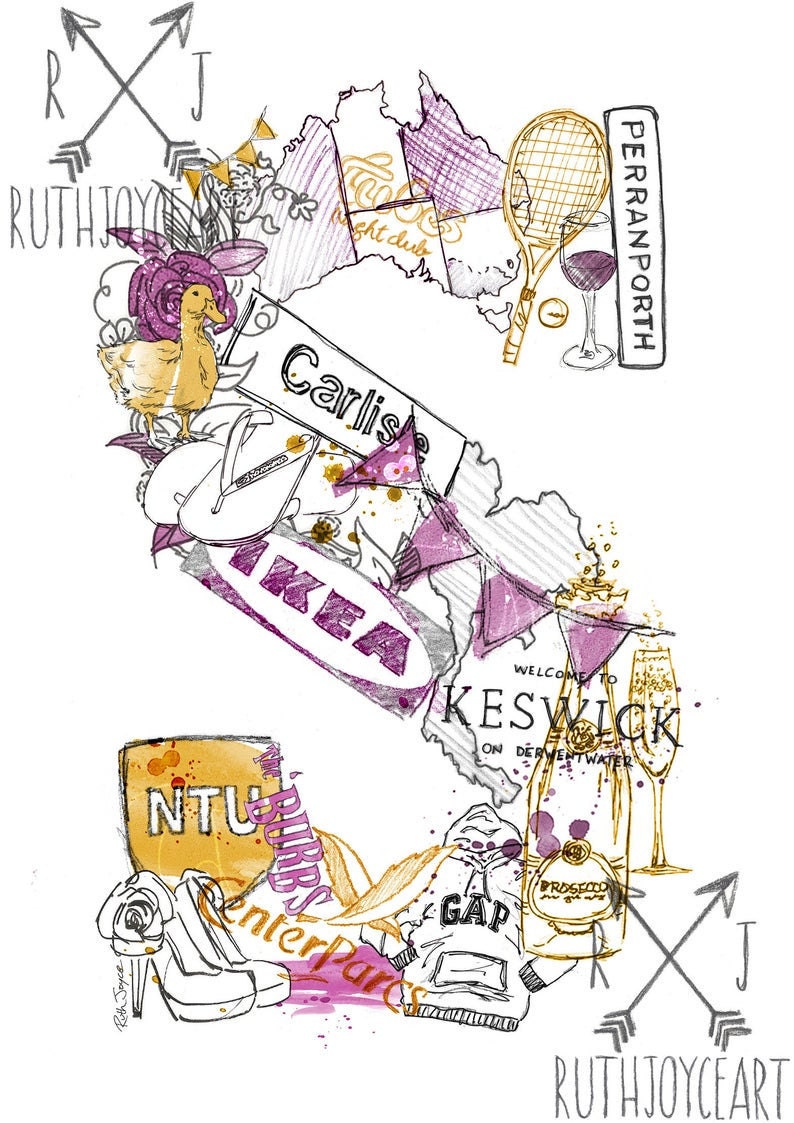 Custom letter S collage
Due to the special nature of my custom collage designs, I have recently decided to offer an updated version by creating them in the shape of letters. Now you could buy a special college for your partner Andrew in an A shape, or spoil your BFF Lily with a totally personalised design in an L shape. 
If you want to commission your very own Personalised Letter Collage just email me on hello@ruthjoyce.com or check out my shop listing here.